Thank you for visiting the Googleplex Technologies website. Whether you are a current client or prospective client, as you peruse the site, I believe you will find our commitment to, and variety of services in the value-added electronics services field can present solutions to the business challenges you seek.
I started Googleplex Technologies in 2003 with 1500 sq. feet in Clock Tower Place (known to many as the old DEC headquarters, or simply "The Mill") in Maynard, MA. Having previously run a large device programming center in Distribution, I knew that while low mix/high volume clients were well served in that environment; startups, high mix/low volume and small run manufacturers were not. I endeavored to create a value-added center with a heightened level of service that would benefit those OEM's and EMS groups underserved by the traditional distribution model. We strive to provide faster turnaround times and closer personal service than would heretofore be possible.
In the beginning, our mainstay was device programming and SMT tape and reel, along with some design engineering in the automotive security and marine sectors. Twelve years of growth later, while programming and tape and reel still form the core of our business; our collective IC and EMS experience allows us to offer a great many services including non-solder sub-assembly, IC bake and drypack, and program revision maintenance and control to name but a few. In short, what we offer our clients is a single source for resolving problem areas that inhibit manufacturing.
In addition to commitment to service, availability and quality, we have the lowest line minimums and fastest turn times in the industry.
I invite you to browse and enjoy the site. Please do get in touch with us and let us show you how Googleplex Technologies can exceed your expectations.
Regards,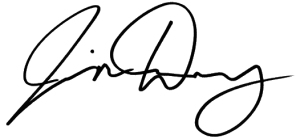 "I have used Googleplex for many years and through various different companies. The Googleplex team is always quick to respond, professional, and will do what it takes to complete the job on time or sooner if needed. I would highly recommend the company and will continue to do business with Googleplex for years to come."
"I have been a customer of Googleplex for close to 10 years. They have always been customer focused and very responsive. The sales and technical team are knowledgeable and easy to deal with. If you need semiconductor services, I strongly recommend you take a close look at Googleplex Technologies."
"I have been a Customer to Googleplex for 10 years and I can confidently recommend their services to any peer or company seeking a reference. Not only has the team been successful in reducing programming costs, they have excelled in quick turning parts for prototypes, proactively readied fixturing for new devices specified, and have always met our production schedules so that our EMS partner could satisfy our needs. In a world where relationships and execution are critical to success, the Googleplex team have the right blend of the two."
"GoogleplexTech always proves to be just what I need to solve my CCA board problems. Mark can check my devices and then update them to my specifications at their well-equipped programming office in Maynard. MA. I use their resources each time I need work done and know I can usually schedule with short notice."
"Googleplex is in the business of adding value to our manufacturing process and they are very, very good at what they do. We entrust them with expensive components and I can say that we do so without hesitation. The team at Googleplex is competent, courteous, responsive and (best of all) respectful of our needs in a complex process. After 5 years and many thousands of parts we highly recommend them as a vendor and a partner."